Facials To Heal & Restore All Skin Types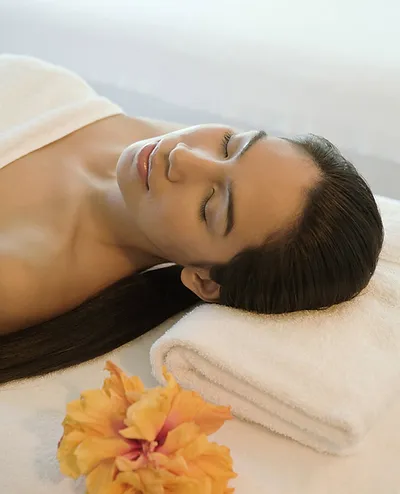 Our  pure oxygen facial is a cell boosting treatment that helps infuse treatment serums into the skin. This facial  will breath new life into the epidermis using  highly concentrated molecules of oxygen which is sprayed onto the skin. This treatment offers instant results and helps with speeding up cell turnover, boosting collagen, is hydrating and moisturizing. There is no down time with this facial so you can have a facial on your lunch break and return to work with no redness or irritation. 
This gentle facial is amazing for all skin types including rosacea, acne, aging, dry and dehydrated.
Truly  a red carpet treatment. 
Algo Mask Revitalize Facial
A hydrating clinical treatment, creating a cooling effect on the skin to revitalize, moisturize and soothe. Its thermo-cooling effect on the skin makes it a remarkable revitalizing treatment particularly for reducing the appearance of redness. 
Approx 1 hr.        
An active 5-step treatment that is designed to clear skin, revitalize fatigued, stressed and dull skin. Specifically recommended for oily, acne-prone skin. 
Approx 1 hr.
A thorough facial for any tweens or teens suffering from hormonal acne.  This facial includes a cleanse, steam and extractions along with a calming mask.
Approx 45 mins
A powerful treatment to remove any dead skin cells attached to the epidermis.  This treatment is great for renewing overall skin tone and texture and brightening the complexion.  It is helpful in reducing scars, hyperpigmentation, brown spots, fine lines and wrinkles, stretch marks, sun damage, dull skin and enlarged pores.
This treatment requires a consultation
Approx 1 Hr.